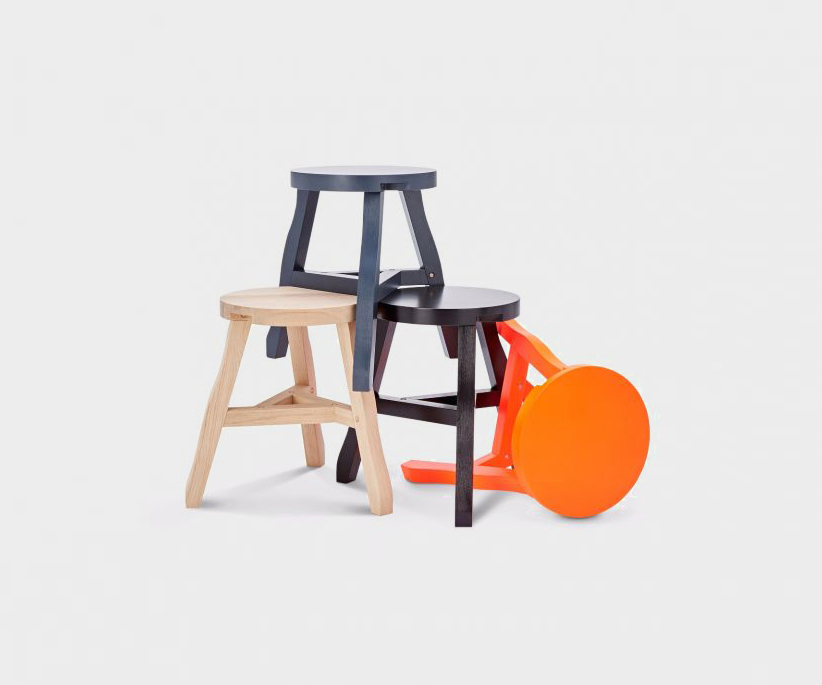 Offcut - Flat Packed Stool
Briefed to design a low cost retail item to help the brand push into new global markets.
This stool collects waste product from furniture manufacturing and enters it back into the process of making. The waney edge legs are planed on two sides and dropped into a tenon machine. Shorter stock is glued into rough circles and cnc milled with pockets for dowels.
Delivered flat-packed in a pizza box and with a mallet the stools are assembled by the user. The triangular stretcher layout gives full rigidity despite the dry-fit mortice and tenons.
The product retails for the same price as an Artek Stool 60 and occupies (both in their pizza boxes) the same space on the shelf.